1914 to the present day! The Chalfen Story...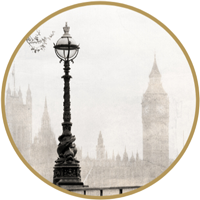 Humble beginnings
The Chalfen name first appeared in the jewellery world when patriarch Simon, began the family journey as a proud watch maker who worked from a jewellery shop in London.
1914: Simon Chalfen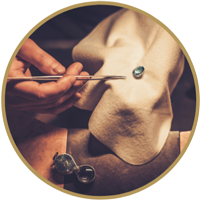 A True Family Business
After the untimely passing of his father in 1934, son Harry was busy earning a name for himself buying and selling second-hand jewellery in soon to be wartime Britain.
1934: Harry Chalfen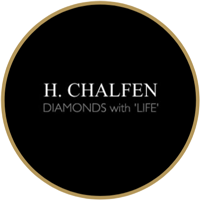 Diamonds with "Life"
Harry convinced his diamond cutter brother-in-law, Alec, to join forces and form jewellery design house H. Chalfen Ltd with a goal of manufacturing diamond jewellery for the trade.
1958: H Chalfen Ltd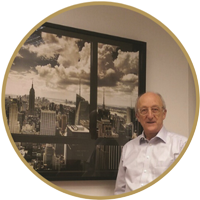 A Diamond in the Rough
Harry's son, Brian, was propelled into the business when Harry died unexpectedly in 1965. Brian spent the next 50 years aligning his family name as one of the best diamond jewellery manufacturers in the country.
1965: Brian Chalfen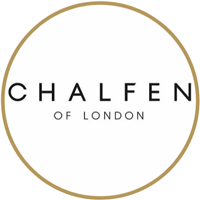 The Future of Bespoke British Jewellery
As retailers began overseas manufacturing, the Chalfen brand knew it had to move with the times to maximise its expertise, so turned directly to customers – after all they'd been making jewellery for them for decades, they just didn't realise it. Today, Chalfen of London is a bespoke jeweller making custom jewellery to the exceptional standard of its legacy and reputation.
2018+: Chalfen of London
Your Bespoke London Jeweller
At the height of our manufacturing for stores across the UK and Ireland, it was a testament to our craftsmanship that we were regularly commissioned to make bespoke pieces for our retailers.
Chalfen of London continues to make everything in the heart of London, with the same attention to detail and passion that began over a century ago. As we now design and manufacture our jewellery directly for you, we're able to offer our incomparable jewellery at a more competitive price level.
We are also proud to be able to make you a part of this unique and special journey.
How It Works: Our Custom Jewellery Design
Diamond & Gemstone Selection
Select your dream diamond or gemstone with experts.
Collaborate with our Jewellery Designers
Create your dream piece with those who know how.
Handcrafted in our Expert Workshop
Our knowledge and heritage will bring your piece to life.